First story: No Business In Abuse
I support this group. Wholeheartedly. Strip away the labels and what remains are people – locked up in appalling conditions as a deterrence measure. They deserve to be free. All they've done is try to find a safer place to live, reluctantly leaving behind their homelands which have turned to hellholes in one way or another.
Companies support this inhumane bull. So we have to fight back and show them that we don't. The way to hit companies is through their profits unfortunately. We've got to hit them where they hurt. I believe the campaign is based on the anti-apartheid campaign…..
A group of activists, lawyers, unionists and church groups causing increasing headaches for immigration detention contractor Transfield Services say they are prepared to kick on with the fight despite the 'real risk' of legal action being launched against them.
The group, which has taken the name No Business in Abuse, has seen a coalition of refugee action and support groups come together to heap pressure on the lead contractor in Australia's offshore detention facilities by trying to ensure there are broader business ramifications for those who partake in the detention network.
Shen Narayanasamy, Executive Director of No Business in Abuse – who is also the Human Rights Campaign Director at GetUp! – said the campaign was seeking to "dry up" Transfield's opportunities for expansion by signing individuals and businesses up to a pledge not to work with businesses that profit from the detention industry.
"We're not only talking to people about a particular company, we're talking about the values basis on which detention is currently enshrined, which is based on the human rights abuses of vulnerable people," Narayanasamy said.
As the lead contractor for the Australian funded detention camps on Nauru and Manus Island, Transfield has already faced a separate campaign of divestments,with major super fund HESTA pulling the plug last month.
No Business in Abuse's campaign shifts the focus to future projects, trying to encourage those working in other sectors where Transfield provides services – including health care, schools, and hospitals – not to do business with the company.
Read more here at winston close – original article from new matilda.
On another note:
Check out this page. The kids are all right, people! This kid is awesome. Joel, aged 9, saw something and was moved to help. One of the important takeaways is what Joel says about the kids on the news just being "other children". Children like him. Refugees are like us. They have similar wishes and hopes: for a safe happy future, a good place to raise their kids, a steady job. The big difference: they have to fear for their life. We don't. So why not help out? I've mentioned ways to do so several times now. 🙂
Hats off to you, Joel. You rock mate. 😀
From the fundraising website:
"I'm walking 115 miles from my house to Hope Square, London, to help child refugees. I'm 9 years old.
Hello, my name's Joel…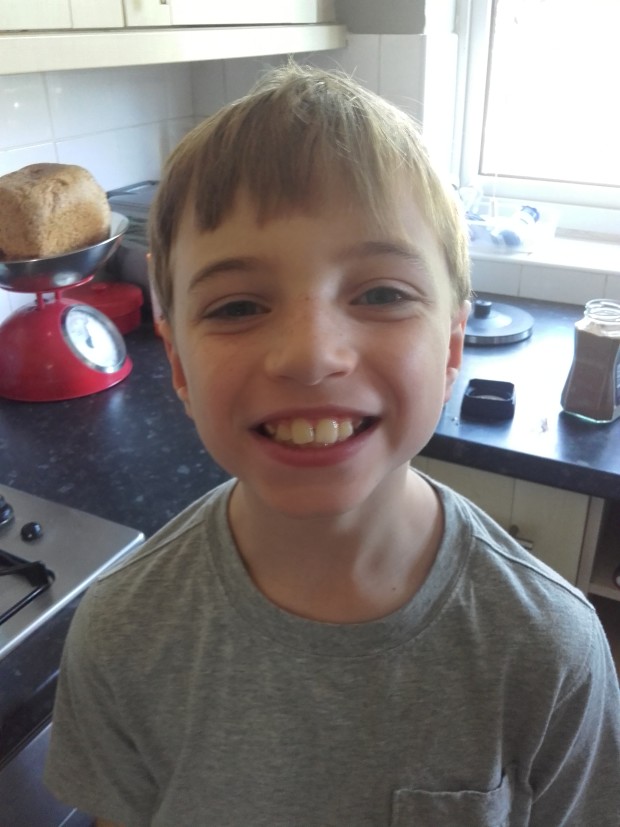 …and I live in Oakham, Rutland with my Mum, Dad and little brother. I'm 9 years old and like cars, football, playing my guitar, Minecraft and Lego. I go to school each day where I learn, play and hang out with my mates. I'm an ordinary English kid living in a safe town.
Lately, I have heard stories on telly about other children that have had to leave their home towns and go on dangerous journeys because there are bad people around that are fighting in wars. The news calls them refugee children. Some of these kids have had to walk a long way sometimes without their parents to find a safe place to live. A lot of them are even younger than me.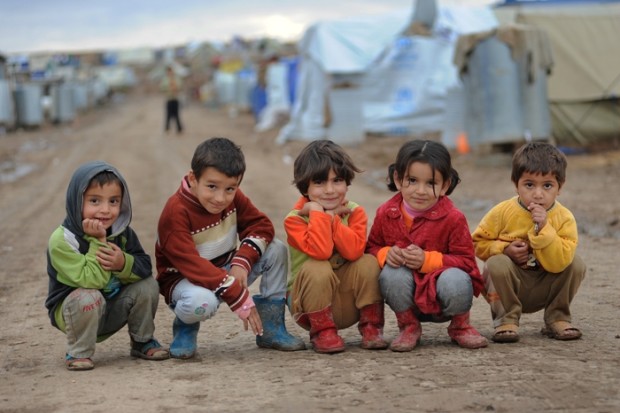 Five (very cute) Syrian refugee children pose for a photo at Domiz Camp in Iraq
I want to do something to help them, so in half-term I am walking 115 miles from my house to the Kindertransport statue in Hope Square, Liverpool Street Station, London so that people can give money to help these children get food, water and somewhere warm and safe to sleep."