TRIGGER WARNING FOR DISCUSSION OF SELF-HARM, SUICIDE & NEGLECT OF DUTY OF CARE BY AUTHORITY
[Meme by lynettag of a still from Q&A with captions & speech-bubbles added. It reads: you know a government is morally bankrupt when its NSW mental health minister says she doesn't have an opinion about the crisis happening in our detention centres…
Tony Jones speech-bubble – 'What is your opinion on asylum seekers?'; NSW Mental Health Minister speech-bubbles – 'I don't have an opinion' 'I don't know the facts' 'It's not an issue I follow closely']
Neglect by government.
How the hell do Dutton and the rest of the government (not to mention the Opposition) sleep at night? I honestly can't fathom the kind of dissonance they possess. In Dutton's case (and Morrison's), it seems to me that they're able to sleep by being heartless b–tards. I really hope they are turfed out in the coming election. I don't like hating people.
I have one message for politicians who don't support this abhorrence. Cross the floor!
By voting with them on these issues, even as you speak out against them, you become become complicit – and I (& others!) can't vote for you.
Placard seen at the recent protests in Melbourne:


(Reads: "I would vote ALP if ALP would #BringThemHere")
You know how I was talking about knowing your 'voting issues' and 'deal-breakers' on Monday? As many of you would probably know by now, the humane treatment of asylum seekers is one of mine. Indeed, it's my main one.
The current situation sickens me. Many on both sides of politics are complicit in it and I will NOT be voting for them.
Last Thursday I spent some time outside the Melbourne Immigration Office (opposite Parliament station on Lonsdale St) supporting the protest/vigil the Refugee Action Collective were holding there, in support of asylum seekers and in memory of Omid.
Omid is the third man (I believe) to die from injuries directly caused by government neglect.
Hasn't it gone on long enough?
The below article from Guardian Australia says more about the despair of people imprisoned on Manus and Nauru. Go here for the full article. As I warned at the top of this post, be aware that there are discussions of self-harm and suicide, mental health issues and sheer desperation in it.
Refugees don't self-harm because of me, Peter Dutton, they self-harm because of you
Refugee advocates work day and night trying to prevent asylum seekers harming themselves – it is our greatest fear. To be blamed for it is devastating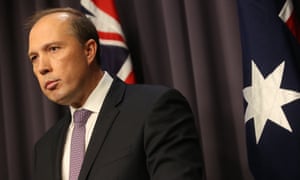 Peter Dutton, what do you do between the hours of midnight and 5am? Do you sleep? If so, I really must ask – how can you?
Dozens of Australians sit up all night, every single night, comforting asylum seekers on Manus Island and Nauru. You don't have to, therefore the task falls to the advocates.
Let me tell you what this entails, since your statement blaming advocates for suicide attempts – of actually encouraging self-harm – suggests you are clearly unaware.
It is mind-blowingly hot on Manus and Nauru during the day, so our friends there try to sleep. We, safely onshore, sit tensely in the evenings, watching for the little green light that signals people have come online. When someone doesn't show up, there is a flurry of frantic calls between advocates; when did you last hear from them? What did they say? Are they in danger of self-harm? Who do you know in the same compound? The result of these calls can be anything from relief upon locating our friend, safe and sound, or that which is becoming more common – they've harmed themselves and are in International Health and Medical Services, or have been beaten by guards and thrown into solitary confinement.
We cannot sleep, Mr Dutton. We can close our eyes, but the horrors we are witnessing don't go away. And on the rare occasions we actually do get to sleep, we know there are no guarantees that our loved ones will be unharmed when we wake.
I will never forget the last night I actually slept for eight hours – it was in September last year, and I woke to discover one of my dearest friends on Manus had stabbed