Agreed.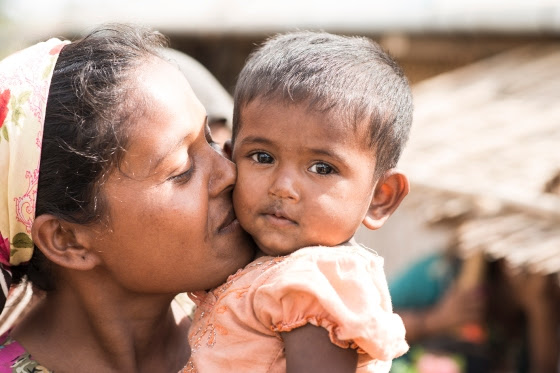 This mother, she is a Muslim. She loves her baby too.
Over the years I have made some Muslim friends.
Some of them like spicy food. Some don't. Some of them listen to rap, others to classical music. Some of them are good at the times tables. Some of them suck. Some of them are skinny, others are a bit meatier. Some of them cover their heads, others don't. Some are well educated; some don't know how to read. Some sing in a choir, others play soccer.
The Muslim friends I have are as different as wild flowers in a field during summer.
Of course they have some things in common as well: They feel hunger. They get cold. They can feel lonely. They are afraid. Many laugh when they get tickled. They want to live in peace. They are happy when people say nice things to them.
There are exceptions to this rule. A few people in the world don't appreciate it when they are complemented. But that is usually not because of their religion, but because of some issue in the past that they haven't dealt with. There are some that don't desire peace. But I haven't met any of them. I have, however, met Muslims who have had to flee from the kind of people who desire to hurt and destroy.
Some Muslims decapitate their so-called enemies. Some practice other brutal forms of punishments for minor or major offenses. Some treat women despicably. They have no respect for human rights. The blow themselves and others up. These people are not my friends. I don't know anybody who would want to be the friends of people who commit such monstrous acts.
Over the years, so-called Christians have also committed atrocities too terrible for words. I don't consider these people followers of Christ, and their actions are as deplorable as crimes committed by other criminals.
Some times I have talked to my Muslim friends about my faith. And they have shared about theirs. Mostly I have found it interesting and stimulating. They have never rejected me because of my faith. I have never rejected them because of theirs.
Do they look like terrorists to you? Or do they look like the kind of people Jesus asked us to love?
I am a Christian and I have no intentions of changing my religion. I believe in Jesus and I believe in His teachings. I have found that what Jesus taught was the most radical, most life-changing, most peace-making teachings there ever was. Jesus will forever be my example and my hero. He did for example say:
Blessed are the peace makers for they shall be called the children of God. (Mt.5:9)
I have quoted Mark Twain many times, and I gladly do it again. He said: It ain't those parts of the Bible that I can't understand that bother me. It is the parts that I do understand.
Many Christians should be concerned these days. I see a lot of them creating a new gospel. A gospel where it is allowed to pick and choose who we decide to love. A gospel where it is OK to be racist. A gospel where killing is allowed. A gospel where hate is preached loudly and clearly.
I am not sure if these people, calling themselves followers of Jesus, have spent much time reading what he actually taught. How is it possible to love your neighbor like yourself and still endorse people who call for the killing and destruction of families who follow a different faith than ours? How is it that vomiting hate is an OK thing to do when it is aimed at people who follow a different faith, come from different cultures and speak a different language? When, exactly, did Jesus teach that this was all right?
In my Bible, it is recorded that Jesus said this: For I was hungry and you gave me something to eat, I was thirsty and you gave me something to drink, I was a stranger and you invited me in, I needed clothes and you clothed me, I was sick and you looked after me, I was in prison and you came to visit me.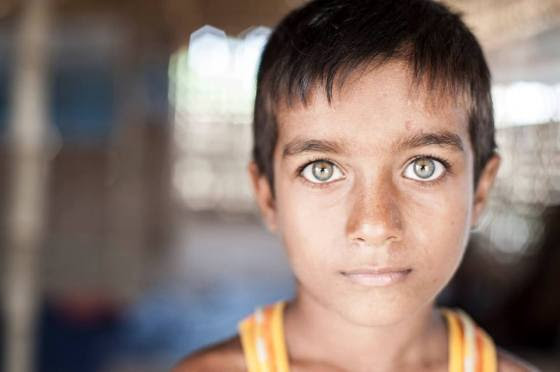 He too was created in God's image.
Isn't it interesting that Jesus didn't say: I was a hungry Christian, and you gave me something to eat. He didn't say: I was a Christian, not Muslim, stranger and you invited me in. No, it appears that in Jesus' eyes, people have equal value, no matter where they are from, no matter what they believe, no matter what skin color or first name they have. It is high time we start to follow his example.